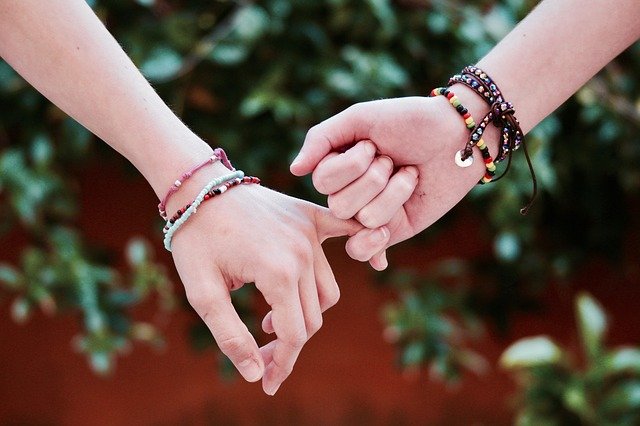 After finally finishing the second draft of my work in progress, I don't have to tell you how pleased I am. Gone are the thoughts of wanting to tear my hair out and scream at the screen. Right now, I love writing. In fact, we're the best of chums, linking pinkies and braiding each other's hair. While this honeymoon period lasts (i.e. before it's editing time), let's spread those good vibes around. I wanted to share the top three things I love about writing in commemoration of this somewhat momentous occasion.
1. Writing puts my overactive imagination to good use
My brain is constantly full of "what if" questions. The simplest thing can trigger such a question to pop into my mind and plague me for the rest of the day. Or week, if it's a really sticky one. As a writer, we get to explore these questions and come up with interesting answers. That's how a lot of good stories are born after all.
2. Writing gives me a creative outlet
I'm what my parents would call an "artsy-fartsy" sort of person. Science and math… they're a bit of a yawn fest. Art and literature… you have my attention. I love to create things (even if they don't turn out the best) and I'm not much of a painter or musician. Writing lets me play with words and that's a lot of fun.
3. Writing lets me create characters and worlds
This is one of the things I love most about writing. I've mentioned in a previous blog about my love of world-building (it's also what I love about reading). Being able to create something from nothing… it's just magical, isn't it? People may think you're crazy when you refer to characters as if they're real people, but to us, they are real. Some even have a mind of their own at times!
I'm sure I could think of more reasons why I love writing, but limiting it to three seemed like a good idea. Don't want to get carried away. Books are a source of pure delight for both writers and readers. What are some of the things you love about writing (or reading)?